Why choose Bulletproof red teaming
Bespoke Scenarios
Meet your organisation's unique risk profile & engagement objectives with tailored, optimised scenarios
Expert Teams
Seasoned red team personnel bring years of adversarial expertise and insight to every engagement
Unique Insights
Expert red team testing gives you unparalleled security insights to power prioritised improvements
Competitive Prices
We design bespoke tests & tailored workshops accessible to all, without sacrificing test quality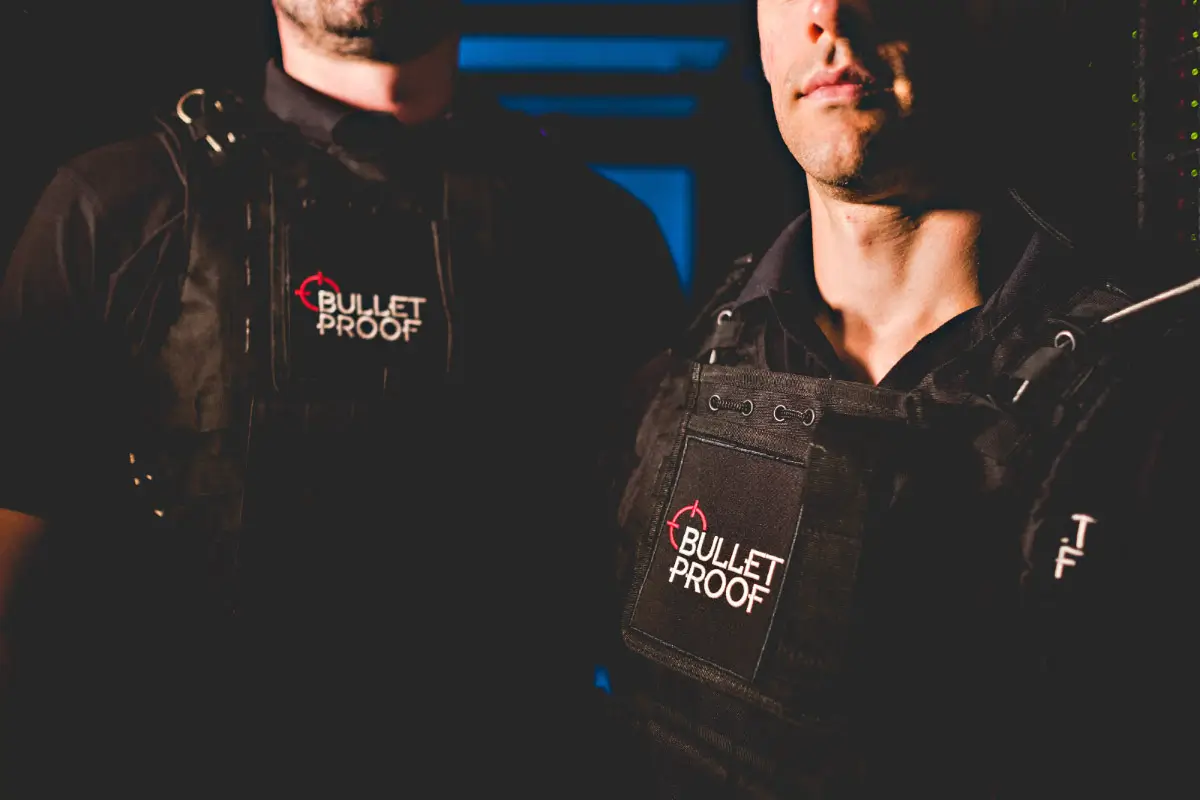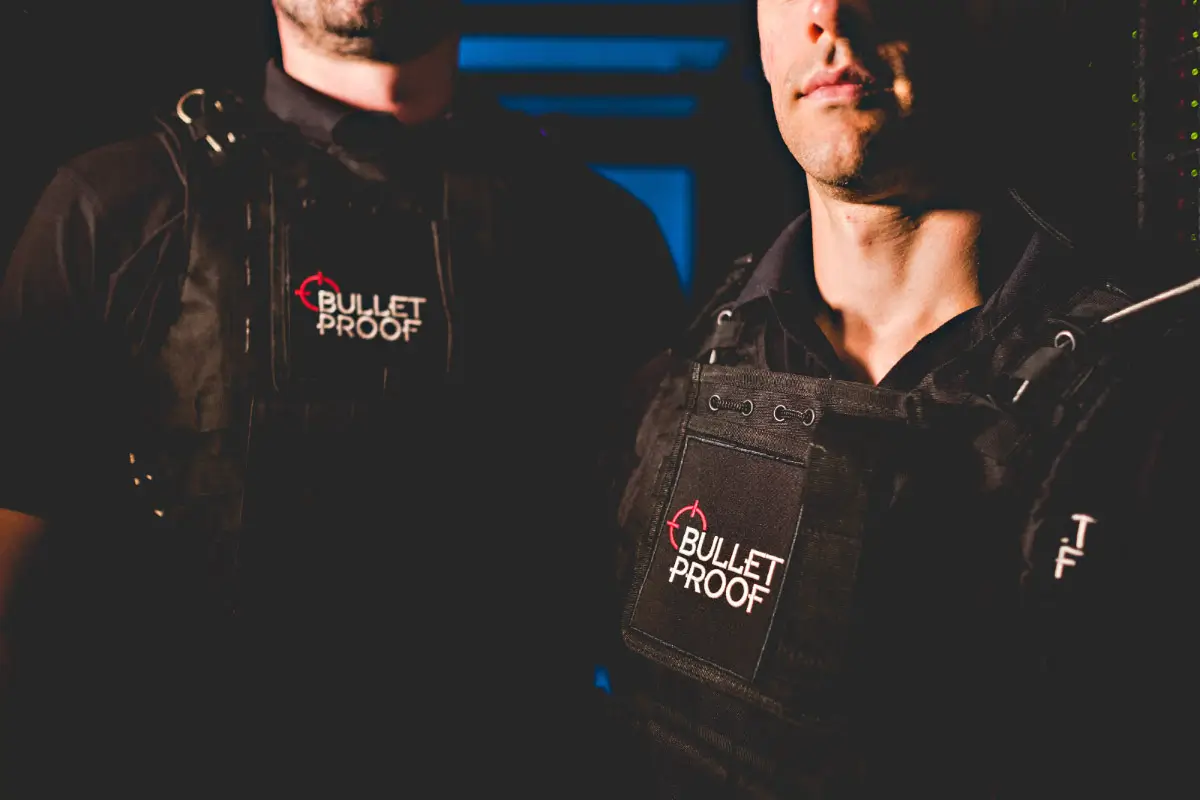 What is red teaming?
Red teaming is the term for an adversarial, threat-led approach to security testing. The aim of a red team test is to breach your security defences by employing genuine tactics, techniques, and procedures as used by a real-world cyber criminal. This objective-driven approach more accurately replicates an assault by a determined cybercriminal on your networks and technical safeguards. Bulletproof red team pen testers use social engineering, penetration testing tools and innovative thinking to find weaknesses in networks, systems, buildings, people and processes. This makes red team assessments broad in scope, and a great way for your businesses to get an in-depth view of its security.
Bulletproof red team testing is split into the following engagements, each with its own specific aims and security outcomes:
Red Team
Black Team
Purple Team
Assumed Breach
EDR/XDR Evaluation
Benefits of red team testing
A real-world security test

Simulate a sophisticated hacking attempt from a determined adversary

Discover & categorise risks

Identify which assets are at risk, including how & why they can be targeted

Assess detection & response

Evaluate your capability to detect & respond to advanced security threats

Eliminate bias & assumptions

External security tests challenge your security assumptions & uncover bias

Find unknown vulnerabilities

Uncover hidden security weaknesses in your people, processes & technology

Prioritise security investment

Implement better defences with a holistic, intel-based view of your security ops
Get the right red teaming service
Bulletproof's complete range of red teaming services ensure every aspect of your organisation's cyber defences are ready to prevent real-world, persistent threats. Discover our range of red team services below.
Why your organisation needs red teaming
Red teaming is a powerful way to expose hidden threats and strengthen your security from the inside out, ultimately protecting your valuable data and assets. It models how your organisation would defend against a genuine cyber attack from a determined and resourceful adversary. Businesses of all sizes can undertake red teaming to give a more holistic understanding of their security posture and identify areas for improvement. A particular advantage of red team testing is its ability to uncover blind spots caused by bias and assumptions, which can go unnoticed by other types of security testing. This makes red team assessment a great way to test and improve your incident response capability.
Learn more about red teaming (FAQs)
What's the difference between red teaming and a penetration test?
A Penetration tests attempt to find security vulnerabilities in a specific set of IT systems, whereas the goal of a red team assessment is to compromise your security defences using real techniques and tooling used by determined adversaries. The objective-based nature better simulates an attack from a determined cyber criminal against your networks and security controls. Red teaming can be combined with black teaming to provide a complete assessment of your organisation's security posture.
Bulletproof's experienced, adversarial tradecraft tests every layer of your organisation's defences to provide a complete overview of your security risks. Red teaming is the most in-depth security assessment available, and an ideal way to strengthen systems across your business while showing your clients and stakeholders that you take security seriously.
Red team or blue team testing?
While a red team uses tactics techniques and procedures (TTP) to simulate a real-world threat, a blue team is positioned within the network to recognise unusual behaviour and defend against an attempted attack. Bulletproof's collaborative purple team assessments provide proof of concept attacks that show how an attacker could gain access to a specific system or set of systems, involving a blue team at various stages to recognise and monitor the attack as it proliferates through the network. A purple team assessment is the best way to assess the effectiveness of your blue team.
Do I need red team testing?
Red teaming is ideal for businesses who have an established security systems in place and already carry out regular penetration testing on their networks. However, organisations of any size and stage in their development can benefit from Red Team exercises. Our experienced security consultants will be able to advise you on exactly what will work for your business, and how to get the most value from your engagement.
I have a blue team. Can we collaborate?
Absolutely. Bulletproof welcomes the opportunity to collaborate with organisations who have their own blue teams established, and coordinating the exercise is a great way to test the effectiveness of your current security controls and for understanding attack paths that may make your systems vulnerable to an external breach. These Purple Team engagements pit our experienced adversaries against your cyber defenders, with the goal of uncovering all threat detection and response weaknesses.
Get a fast red teaming quote
One of our expert red teaming consultants will get back to you as soon as possible.
What our customers say
Bulletproof took the time to understand our penetration testing objectives, which showed in the results. The pen test was delivered on our tight timeframe and the threat management platform made it easy for us to remediate the penetration test results quickly and effectively.
Bulletproof's security qualifications
With OSCP & CREST certified expert pen testers and 7+ years in the industry, Bulletproof penetration testing services have a proven track record of finding flaws and helping businesses stay ahead of the hackers.
Red teaming methodologies
Bulletproof red teaming follows a meticulous methodology, designed to provide flexibility and efficiency to power the best outcomes from your red team engagement.
Recon & Attack Planning

Attack Development

Initial Compromise & Foothold

Network Propagation

Complete Objectives

Additional Value & Reporting

Debrief & Remediation Guidance
More red teaming learning resources
Meet our red team
The breadth of skills we have in the red team allows us to be ultra-flexible and find innovative ways to circumvent the most mature cyber defences. We're always pushing our capabilities and I'm proud of my team's collective skills and expertise, not to mention the security outcomes we generate for our customers.

Dominic Mortimer

Red Team Specialist
Get a fast red team quote
Full suite of red teaming services available: red team, black team, purple team, assumed breach & EDR/XDR assessment
Advanced security testing from UK experts
Model a determined real-world attacker
Find hidden security weaknesses
Uncover assumptions & bias in your security
One of the leading security testing providers in the UK
Test defence in depth & incident response
Trusted by top brands
Rated 5 stars on Google
We've always been very impressed with the cyber security services Bulletproof provide us. Their professional approach, knowledge and flexibility have ensured they have become a key trusted partner in our supply chain.
Discover more cyber & compliance resources from Bulletproof
---
Trusted cyber security & compliance services from a certified provider