Why choose Bulletproof as your managed SIEM solution?
Innovative Protection
Built with advanced machine learning & integrated threat intelligence, our managed SIEM is engineered with innovation at its core.
Simple Pricing
Our simple per-node pricing model means our managed SIEM easily scales as your business grows, all with zero up-front costs.
Deploy Anywhere
our managed SIEM has been engineered to integrate effortlessly with on-premises, public cloud, container & serverless deployments.
Expert Analysts
Skilled security analysts conduct investigations on potential threats, escalating actions & outcomes to you, not alerts.
Here's what our customers say about us
We've always been very impressed with the cyber security services Bulletproof provide us. Their professional approach, knowledge and flexibility have ensured they have become a key trusted partner in our supply chain.
---
Bulletproof Managed SIEM Solution includes:
Real-time protection for tomorrow's cyber threats
Bulletproof managed SIEM is a multi-layered threat protection solution that combines a feature-rich managed SIEM with military-grade intelligent cyber protection modules. Built with advanced machine learning and integrated threat intelligence, our managed SIEM is engineered with innovation at its core to meet the security challenges of tomorrow.
Bulletproof SpecialOps® enhanced intelligence
Bulletproof SpecialOps® is the home of our research and intelligence division. It's a unique development lab, staffed by an elite team and drives innovation across our entire product suite.

Anonymised data from our entire range of security products is analysed in conjunction with internal and commercial intelligence, in order to significantly enhance our services.

SpecialOps® drives the continuous improvement of our managed SIEM, meaning we're always able to detect and counter the latest cyber threats.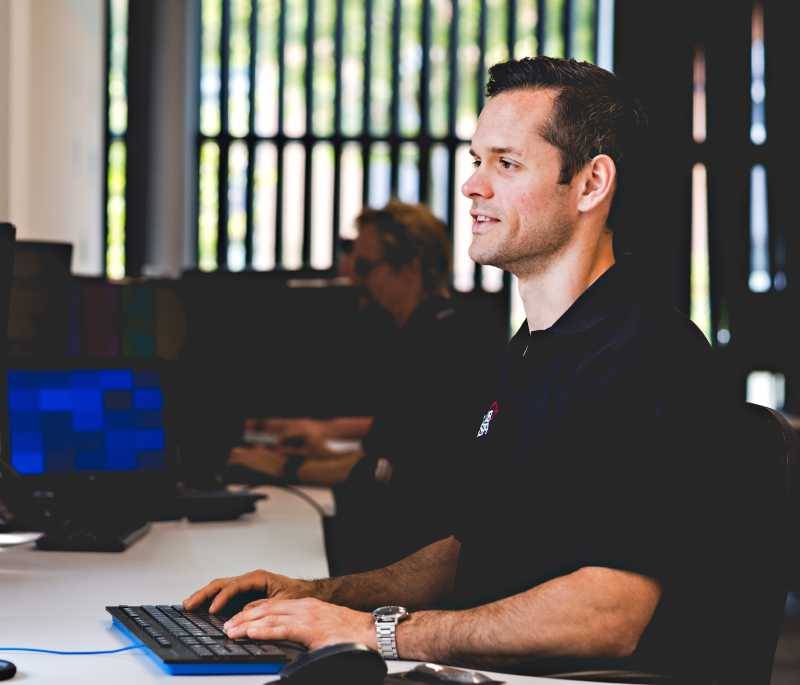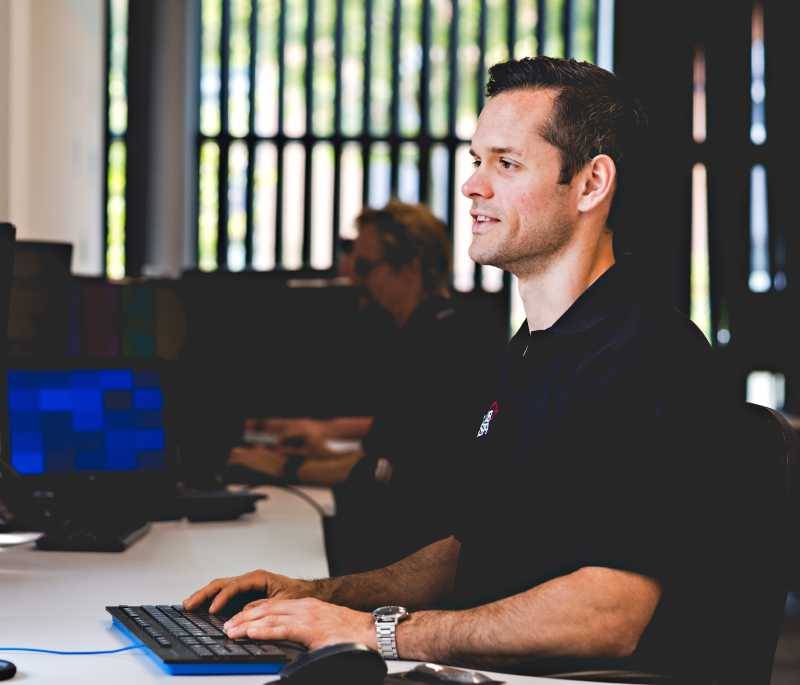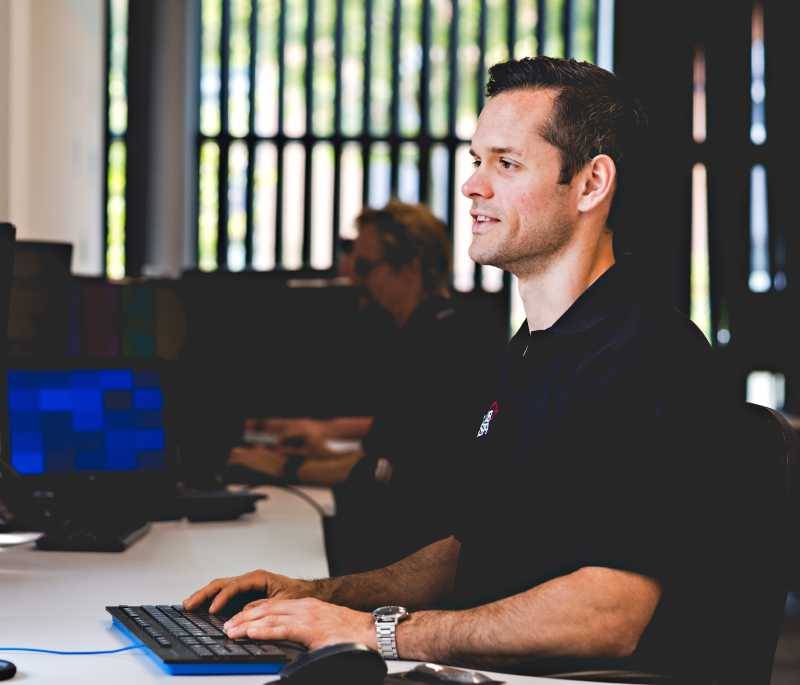 ---
Learn more about our managed cyber threat protection
Key Features
Managed cyber threat protection
Integrated machine learning & threat intelligence
Smart runbooks for tailored protection
Easy to scale up with simple pricing
Compliance support
Deploy anywhere, anytime
Protection Capability
24/7 protection from skilled analysts
Proactive threat hunting
Network & host IDS/IPS
File integrity monitoring (FIM)
Web application firewall (WAF)
Flexible VA scans
System hardening
Smarter with SaaS
Continuously updated SaaS platform
Protection from the latest threats & exploits
Deploy into cloud, serverless, container & more
Generate predefined & custom reports
Easy management through the Bulletproof Portal
Bulletproof SpecialOps®
Bulletproof SpecialOps® is our intelligence & research division
Drives continuous improvement of our managed SIEM solution
Unique development lab
Staffed by elite security practitioners & researchers
---
Complete cyber kill chain protection
Thanks to the versatility of our managed SIEM solution, Bulletproof can secure every type of environment by acting at all stages of the cyber kill chain
Reconnaissance
Bad actor monitoring
Weaponisation
SpecialOps Intelligence
Payload
SpecialOps Intelligence
Exploitation
IDS/IPS, Firewalls, WAF
Command & Control (C2)
DS/IPS, Switch logs, Flow data
Action
Machine learning, Incident response, Stopping action
Preparation
Intrusion
Active Breach
Weaponisation
SpecialOps Intelligence
Exploitation
IDS/IPS, Firewalls, WAF
Command & Control (C2)
DS/IPS, Switch logs, Flow data
---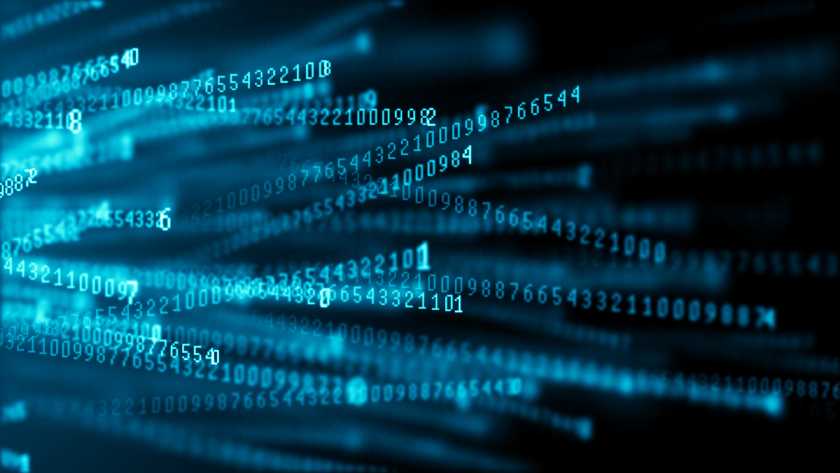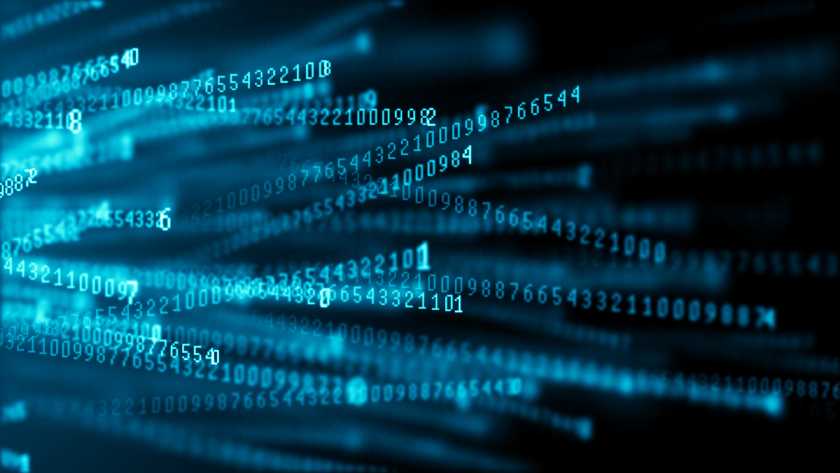 Deploy anywhere, anytime
Bulletproof's managed SIEM has been engineered for fast, seamless integration with your infrastructure. Combining our SaaS delivery with a highly automated deployment process leads to a rapid, low-touch setup for both traditional on-premises infrastructure and modern cloud environments. It features native support for public cloud providers including Azure, AWS and Google and is even designed to work effortlessly with container and serverless technologies.
Get a quote today
If you're interested in our services, get a free, no obligation quote today by submitting your requirements via the form below.
---
MANAGED SIEM FAQs
What is SIEM?
Security Information and Event Management, or SIEM, is increasingly becoming a fundamental element to businesses' information security. A SIEM is intended to protect environments by taking log data from various sources and identifying suspicious activity. If an issue is spotted, such as scanning activity from a region not associated with the business, this can be raised as an alert and appropriate action taken.
At its simplest, SIEM works via a programmed set of rules. Events can be raised depending on what is considered as 'normal' behaviour within a certain business. For example, a multinational retailer will regularly communicate with devices in multiple regions, whereas it's unlikely that local Government would.
An effective SIEM must be programmed to recognise these different behaviours and raise alerts accordingly.
SIEM has evolved over the years from simple log monitoring to include a much more well-rounded feature set, which increases the challenge when managing a SIEM procurement process.
How can our managed SIEM service help?
Bulletproof's managed SIEM service delivers proactive threat hunting by dedicated security analysts to keep your staff, applications, systems and network secure 24/7. We believe human expertise, insight and ingenuity are fundamental to keeping ahead of the modern dynamic threat landscape. That's why Bulletproof puts experienced security analysts at the core of this service.
By escalating outcomes and actions, not floods of alerts, our managed SIEM solution provides credible security improvements to your organisation. Combining this ethos with our world-leading suite of SIEM tools and 'as a Service' delivery model, our managed SIEM is a powerful solution to today's security challenges.
Thanks to our continuously updated SaaS platform, you're always protected against the latest cyber vulnerabilities and exploits. SaaS delivery also means our managed SIEM platform offers extremely rapid set-up and on-boarding, with a 10-minute deployment process. This approach also enables native integration with public cloud (Azure, AWS, Google), container and serverless deployments, as well as traditional on premises infrastructure.
Why outsource SIEM management?
There are three approaches to incorporating a SIEM into a business: build, buy or outsource. What option is right for you will very much depend on the size and nature of your business, as well as your security objectives. There are benefits and drawbacks to each option and it's important to remember that, even within each, no two SIEMs are the same.
Outsourcing your SIEM requirements is often seen as the most balanced option. Having a third-party manage your monitoring responsibilities can be a robust and affordable approach to security. As with buying, services will differ from vendor to vendor, but the benefits of outsourcing remain consistent.
Benefits:
Affordable retainer-based service with no large upfront fees
Access to experienced staff all year round
Deployment and reconfigurations managed by a trusted third party
No hardware appliances or support contracts to manage
Access to a wider variety of threat intelligence
Proactive threat hunting
Immediate access to updates as and when they're produced – often at no extra cost
Native integration with cloud and other modern infrastructures
Drawbacks:
You are one of many customers
Action is reliant on effective communication
Limited reconfiguration options you can undertake yourself
Lack of control over software platform
The outsourced model is gaining significant traction in the industry thanks to its affordability and comprehensive suite of value-added services. Combatting the drawbacks of outsourcing can be achieved by selecting the right partner. Carefully evaluate your shortlist of vendors, as you'll be entirely reliant on them for effective escalation and on-going tuning of the services. Select the vendor that provides you with the most confidence that they can be a trusted security provider for your organisation.
---
Download our full data sheet
Download our full data sheet to find out how S.W.A.T. Defence® is engineered to meet the security challenges of tomorrow.
Our experts are the ones to trust when it comes to your cyber security