Cloud security assessment
In today's business landscape, many companies are using cloud-based systems to house critical operational data. To consider cloud systems safer than traditional online environments is naive. Their remote nature can leave you even more vulnerable to hostile attacks. Ensuring your cloud infrastructures are robust and secure, as well as a clear understanding of your providers, shared responsibility must be a central focus of your business.
Our experts are the ones to trust when it comes to your cyber security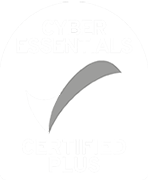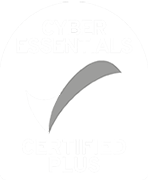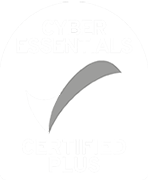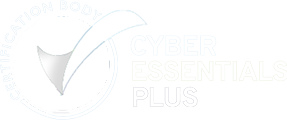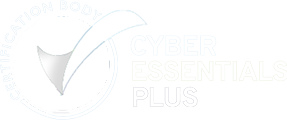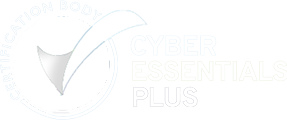 Here's what our customers say about us
We approached Bulletproof as one of several suppliers who offer penetration testing services. Out of all those contacted, Bulletproof were by far the most professional and slick to work with. From start to finish, the whole process was painless and ran like clockwork. The conclusive pen test report was succinct with clear steps of resolution provided. We were genuinely impressed with how easy Bulletproof were to work with, and would definitely recommend.
---
What is Cloud Penetration Testing?
Cloud penetration testing is a proactive approach to cyber security. It plays a vital part in the improvement of your cyber security practices and protecting valuable assets.
The assumption that cloud servers and services are impenetrable because they are from tech giants is wrong. Not only do you need to ensure you have a secure business continuity model, you need to understand that the safety and protection of your data is also your responsibility. AWS and other cloud systems operate on a Shared Responsibility Model, giving you the ability to further improve the security posture of your environment, above the default configurations set by the provider. Even though cloud service providers allow many penetration testing activities, it's always advisable to check the "Rules of Engagement" for your system.
Bulletproof's CREST accredited penetration testers will highlight vulnerabilities, weaknesses and technical misconfigurations that a cyber attacker would target and uncover the hidden threats to your cloud network.
---
Benefits of Cloud Application Penetration Testing
A cloud security assessment is the best way to safeguard your cloud supported business and enhance your cyber resilience. As the world becomes increasingly reliant on cloud-based infrastructures, cyber attackers have developed sophisticated methods of infiltrating these systems. Whether you use cloud systems such as 'Infrastructure as a Service' (IaaS), 'Platform as a Service' (PaaS), or 'Software as a Service' (SaaS), pen testing is a key way to understand the risks and protect highly sensitive data.
Expose insecure functionality in your AWS, GCP & Azure cloud system
Expose weak access controls to your cloud bucket storage
Expose vulnerable security perimeters in your cloud infrastructure
Improve security throughout your software development lifecycle
We know the threat landscape is dynamic and constantly evolving which is why we offer 12-months of free vulnerability scanning with every penetration test package.
Get a free quote today
---
Common cloud environment vulnerabilities
As the cloud holds your business critical data, reviewing your security measures is essential. The interconnectivity of our infrastructures is very attractive to cyber criminals and improper cyber security protocols will put your entire business infrastructure at risk.
Exposed cloud storage instances
External data sharing
Vulnerable Interfaces and APIs
Overly permissive user roles & policies
Server-side Request Forgery (gaining cloud credentials through an exposed web app)
---
A Bulletproof Cloud App Pen Testing Methodology & Service
We believe cloud pen testing needs to be robust and holistic to reflect the increasingly sophisticated methods cyber criminals use to penetrate these networks.
As a baseline, all our cloud penetration tests compare the environment against the internationally recognised CIS security benchmark however, we take this even further. Our expert pen testers conduct bespoke manual checks outside of standard tests which include reviewing lower-level configurations, secrets management, environment architecture, network segregation and IAM/identity privilege hardening.
Cloud penetration tests are not blanket assessments and will be tailored to your needs and platform. You can expect a scope definition and detailed report for your organisation as well as a walk-through with our CREST certified experts.
Highlights from our AWS methodology includes (but is not limited to):
Assess network segregation and external attack surface
Review all permissions and authentication including database and storage
Assess the security of your API Gateway applications and other such services
Evaluate the effectiveness of your encryption
Compare the account against industry best practices using the AWS CIS Benchmark
Get in touch for a free quote today
If you're interested in our penetration testing services, get a free, no obligation quote today by filling out the form below.
Frequently asked questions
What is cloud penetration testing?
Cloud system penetration tests are a comprehensive security review. A qualified tester will attempt to uncover and exploit security vulnerabilities or misconfigurations specific to your cloud network. Cloud penetration testing provides vital information on how to secure your network and, ultimately, helps keep your organisation secure online.
How often should you be pen testing your cloud environments?
Given that cloud networks are exceptionally attractive to cyber criminals due to the amount of data they hold, regular penetration testing is strongly advised. One or two times a year is usually enough to see how your security perimeters are faring against new attacks and to assess if any new configurations have created security weaknesses within the platform itself. It is also a chance to evaluate if the defences that have previously been put in place, are working effectively.
How long does a test normally take?
Small cloud systems: 1-2 days
Medium cloud systems: 3-6 days
Larger cloud systems and multiple cloud accounts:7 days+
All tests are tailored to you so use this as a guide.
Will my business be disrupted during the test?
Cloud reviews are performed using read-only accounts wherever possible which minimises the risk of the assessment having any impact on the target environment. These reviews are usually performed on production accounts as the checks involved are non-intrusive. Due to this, cloud reviews have the benefit of being able to provide a level of security assurance for the live/production environment as opposed to any staging/QA systems. We can also coordinate our testing activities to minimise the impact further if need be.
Do you recommend other tests to complement certain pen tests?
Regular and comprehensive assessments of your cyber security are always recommended. The ramifications of security breaches can result in severe financial and reputational losses. We would always advise the safest approach for a company is to regard your cyber security holistically, weaknesses in one area may undermine security implemented elsewhere. As an example, penetration testing any web services or applications hosted within these environments is recommended.