Annual Cyber Security Industry Report 2020
The future of cyber security by design
New industry insight and top trends for 2020
Companies failing to patch their environments and insider user activity still rank top of our pen testers' offender list for 2019. Our latest report investigates why companies are still getting the basics wrong. It examines the changing threat landscape and reveals why CISOs need to rethink cyber security in 2020.
Key findings and analysis revealed in the report include:
The top vulnerabilities every company needs to look out for
Why companies are still failing on the basics
Which industries are falling victim to the most critical flaws?
What are the main GDPR failings for companies and why?
Are your phishing campaigns really working?
Are SMEs being priced out of the market by the cyber security supply chain?
---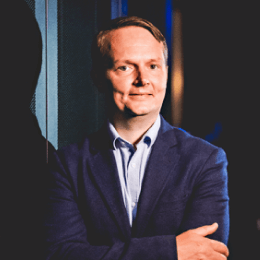 Oli Pinson-Roxburgh
Co-founder, Bulletproof
As someone who has read many reports, I think you will find our report an enlightening read. Whether you are an employee, a business owner or board member, it will help you see the benefits of privacy and security by design, something all businesses should aspire to in order to really drive the need for hackers to change the game and innovate. Let's look to win the upper hand together.
Our experts are the ones to trust when it comes to your cyber security
CREST approved

ISO 27001 and 9001 certified

Tigerscheme qualified testers

PCI DSS v3.2 Level 1
service provider

24/7 on-site Security
Operations Centre