5 reasons why you need cyber essentials
Why is Cyber Essentials important?
The Cyber Essentials scheme is a UK government backed certification standard that helps you create an essential security baseline to protect your business from everyday cyber threats. It helps you stand out from the competition, meet the requirements of government contracts, and protect your business from up to 80% of common cyber attack methods.
If that's not enough to convince you, watch as one of our experts talks about the benefits of Cyber Essentials in more detail. You can also check out 5 key reasons to get Cyber Essentials outlined below.
A simple way to protect yourself from up to 80% of cyber attacks.

Reason 1 – It provides a strong security baseline
Even if you have little IT expertise in your business, Cyber Essentials can be a simple first step in improving your security posture. Cyber attacks come in various forms, but a majority are carried out by unskilled chancers looking to make a quick exploit. By having the 5 technical controls in place, you can have peace of mind as you'll have achieved a solid security baseline that enables you to fend off most of these basic attack methods. It doesn't break the bank either, and with Bulletproof's remote help option – it's easier than you might think to achieve certification.
---

Reason 2 – Helps meet your contractual obligations
Cyber Essentials is increasingly becoming a minimum requirement for business contracts as it provides an additional layer of trust for stakeholders. With 40% of senior management stating cyber security as a high priority, businesses are reviewing their supply chains for weaknesses and seeking out third parties that demonstrate a commitment to security by having initiatives and standards in place. So if you were bidding for a business opportunity against a company that didn't have Cyber Essentials, you easily give yourself a simple competitive edge.
---

Reason 3 – To work with Government organisations
By certifying, you open up new revenue streams and markets for your business through Government contracts. To be able to work with any Government organisation, you must have a Cyber Essentials accreditation. It's a non-negotiable security standard to help protect the sensitive data that you may handle and reduce the risk of a data breach. You could even go one step further by achieving the second badge, Cyber Essentials Plus, to really prove your commitment to security and be looked upon more favourably.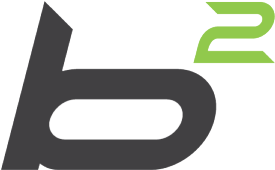 B2 was invited to tender for a large Government contract and we needed to be Cyber Essentials certified. Bulletproof's experienced team guided us through the process, taking us from not knowing what this was through to full Cyber Essentials certification. We're pleased to say that we won the tender and are now in a position to follow up more Government and large business contracts.

Reason 4 – It demonstrates your commitment to security
It's a simple security measure that speaks volumes to your customers. Once certified, you are listed on the IASME database of certified businesses and you are able to display the accreditation badge on your website, marketing materials and tenders. It proves that you take your security seriously and therefore enhances your reputation as a reliable and trustworthy business. Not even just to your customers, but to employees, stakeholders and suppliers too. Nobody wants their data to be part of a malicious attack or data breach.
---

Reason 5 – It prepares you for the next step
Why stop at Cyber Essentials. If you really wanted to prove your seriousness for better security, take your business to the next level with Cyber Essentials Plus. Whereas Cyber Essentials is a self-completed questionnaire, Cyber Essentials Plus involves an independent verification and more rigorous system vulnerability tests. This extra scrutiny means it's held in higher regard with customers and third parties.
The other option for your business following Cyber Essentials is an ISO 27001 certification. The ISO framework is complimentary to that of Cyber Essentials, however it goes considerably further in protecting your information security systems and comes highly reputable.
Certifying with Cyber Essentials also brings other benefits for your business, including an entitlement to free cyber liability insurance once certified. You also put yourself in a better position to meet some of the requirements of the GDPR, as the Cyber Essentials framework aligns to some of the regulations set out within the GDPR.

Bulletproof demonstrated their expertise from day one, and thanks to their insight we passed Cyber Essentials first time. With our 10-year history of keeping customer data secure, the Cyber Essentials scheme adds further confidence and value to Backup Systems offerings.
---
Nobody wants their data to be part of a malicious attack or data breach.
Getting started
So is Cyber Essentials worth it? The answer is yes. Businesses that have Cyber Essentials are winning new contracts and are using their security as a driver to promote their business. If you hadn't considered it before, now is the time to. You could be closing off doors by not certifying. Plus, with the average cost of breach remediation being around £8,460 – the cost of Cyber Essentials compared is not to be sniffed at. It's an easy price to pay if it keeps your business secure online.
Bulletproof is a Cyber Essentials certification body, and with remote help, our certified practitioners will take the stress out of the process and help you pass first time. Meaning achieving Cyber Essentials is simpler than you might have thought and within the reach of all businesses.
---
---
Trusted cyber security & compliance services from a certified provider
Get a quote today
If you are interested in our services, get a free, no obligation quote today by filling out the form below.