The business risk of a cyber attack is never going away, as cyber criminals continue to develop more innovative ways to access your data. At the same time, organisations have increasing compliance burdens placed on them, such as ISO 27001, Cyber Essentials, and ad hoc information security requirements. This means businesses are under more pressure than ever to set a strong security strategy and, crucially, stick to it.
This is not a trivial task, and in an ideal world, every business would have access to a Chief Information Security Officer (CISO), to help with their security maturity. But with experienced CISOs in short supply, and with the average salary exceeding £100,000, the CISO is a role many businesses simply cannot resource. That's why many are now opting for a virtual CISO to oversee their business security management.
In this guide, we explore the roles and responsibilities of a vCISO, how they can help you address cyber security challenges, and how a vCISO service can benefit your business.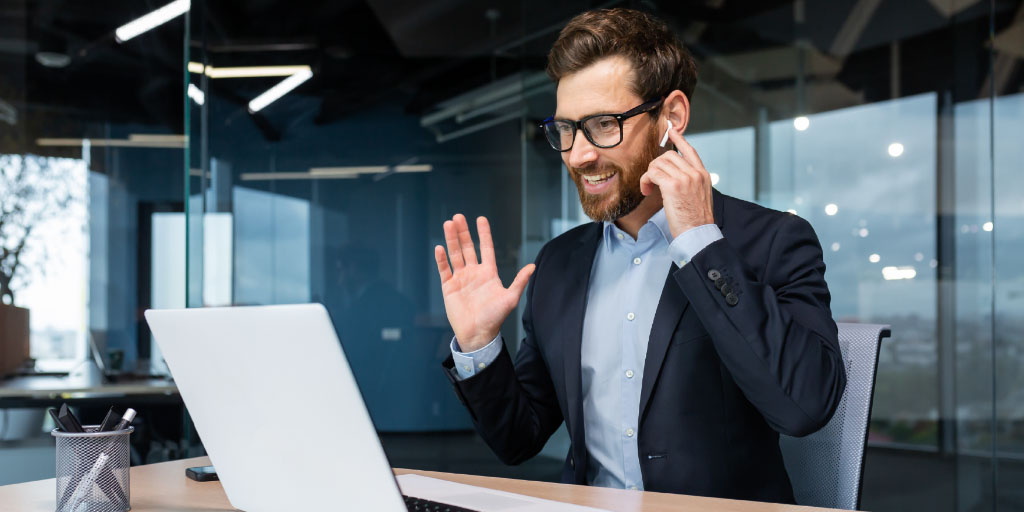 1. Virtual CISO
A virtual chief information security officer (vCISO) is, as the name suggests, a CISO that you have on a part-time basis. They're an independent, external security professional who brings their expertise and insight to your business. vCISOs will assist your business in the development, implementation and management of security strategies.
vCISOs are a great alternative to a traditional CISO and provide invaluable expertise and leadership to support your existing teams. Virtual CISOs offer better flexibility, hitting a sweet spot for when businesses grow to needing senior security strategy that a CISO provides, but not enough to warrant a full-time, dedicated hire.
2. What are the roles and responsibilities of a vCISO?
A vCISO's role will be determined by your business requirements and can range from simply supporting your journey towards achieving compliance certifications, such as ISO 27001, PCI DSS, Cyber Essentials and Cyber Essentials Plus, to improving and maintaining your organisation's security posture. Often it's many of these projects at once.
Here's an overview of the key roles and responsibilities of a vCISO:
Security architecture
vCISOs need to understand your business and have full visibility of your day-to-day activities. This will help develop an IT infrastructure and security culture that meets your cyber security goals. To mitigate the security risks that threaten your organisation, vCISOs will ensure that best security practices are followed, and that people, processes and technologies are working in tandem to safeguard your business.
Stakeholder buy-in and communication
A vCISO understands that information security is a continuous project. To execute and maintain an effective security strategy, securing stakeholder and C-level management buy-in is key. A crucial part of a vCISO's role is to report to the board and articulate why certain actions are needed. A virtual CISO is experienced in assessing businesses with impartiality and presenting risks to key stakeholders in a way that's relevant to them. By doing so, vCISOs can gain the necessary support and additional resources to help implement a robust security programme.
Additionally, a vCISO may be required to inform and educate the wider business on cyber security risks – as well as act as a point of contact for customers and partners. Therefore, it's essential your vCISO can communicate effectively with a variety of stakeholders to fulfil their responsibilities.
Incident response and business continuity
A virtual CISO can create strategies to improve your business's incident response so that cyber threats are dealt with efficiently and effectively. They'll also contribute to your wider business continuity plans.
3. Why are virtual CISOs becoming so popular?
Virtual CISOs are increasing in popularity as many businesses find traditional CISOs financially out of reach. Their high salaries, and the demand for CISOs from larger enterprises, means that they can be extremely difficult to resource. What's more is that for many businesses still at the earlier stages of their growth journey, the demand for a full-time CISO just isn't there – there's only enough work for a part time position. Virtual CISOs on the other hand can be contracted to take as much or as little work as is needed, and the as-and-when basis is naturally much cheaper than hiring in a dedicated full-time CISO. Their availability and wealth of knowledge and experience has made vCISOs an attractive and viable alternative to a CISO.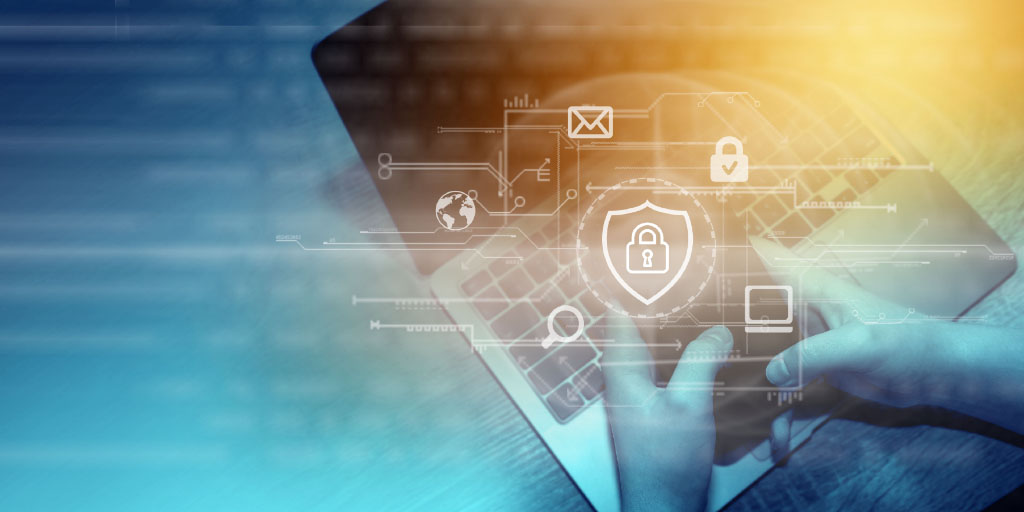 4. How do vCISO services address cyber security challenges?
As organisations grow organically, they can evolve into complex entities, with a large attack surface and operational silos. A vCISO can assist by bringing an objectivity, as well as a wealth of knowledge and experience, to simplify and help consolidate the security requirements to protect your business. Your organisation will also benefit from the leadership qualities of a vCISO that can communicate strategic guidelines to key stakeholders and help build towards implementing a security culture.
Certain industries, like finance and healthcare, are also highly regulated and require the business to hold a lot of sensitive information or personal data, and in this case a vCISO is essential to ensure ongoing compliance and for safeguarding large volumes of highly sensitive data.
5. The benefits of a vCISO
A vCISO plays a crucial role in protecting an organisation's cyber security and helping to meet compliance objectives, and by hiring the services of a vCISO , your organisation can benefit in the following ways:
vCISOs grant board-level engagement of cyber security

This makes sure you have the budget and buy-in to succeed. If your organisation doesn't have a board, a vCISO still gives senior-level management support.

A virtual CISO will improve your company's security strategy

A vCISO will take a risk-based approach to assess your existing vulnerabilities, risk appetite and develop a plan to address areas of concern.

A vCISO is a cost-effective solution compared to an internal CISO

By using a virtual CISO, you only pay for the services you require, lowering the costs associated with hiring a full-time CISO. This makes senior security strategy accessible to smaller businesses, where it was previously out of reach.

Virtual CISOs will provide your organisation with greater flexibility

Hiring a vCISO can reduce overheads, such as allocating a sizeable budget towards a CISO's salary, providing equipment, office space, and company benefits.

vCISOs give unbiased advice

In their position as an external consultant, a virtual CISO can give objective, unbiased advice. They're better placed to deliver an honest and objective view of a business' landscape and address key areas for improvement. A virtual CISO will also often be employed across a variety of businesses and industries, meaning that they develop a greater diversity of knowledge than an in-house CISO, who may not have a wide scope of experience behind them.
---
Virtual CISO – a summary
There is great value in hiring a virtual CISO to help support your existing security framework. vCISOs ensure they meet both your security and compliance mandates, and keep your business data protected. By outsourcing a vCISO, organisations of all sizes can reap the benefits of a CISO at a fraction of the cost. A vCISO will add value to your business with an approach tailored to your organisation's needs, urgency, and budget. With a virtual CISO on board, you can rest easy knowing your business is secure.
Get started with a Bulletproof vCISO today
Access senior security strategy on a flexible retainer basis. Chat with our friendly consultants and get started today.
Get started today
---
Trusted cyber security & compliance services from a certified provider
Get a quote today
If you are interested in our services, get a free, no obligation quote today by filling out the form below.