The rush to secure remote working
8 business security tips for working from home
Many organisations are acting to prevent the spread of Coronavirus by allowing their employees to work from home. In order to be able to do so comfortably, and without introducing a component of risk, businesses should follow certain best practices that can guarantee their digital assets are just as secure with a remote workforce as they would be in-house.
Unfortunately, cybercriminals have already started to take advantage of this pandemic. From the Coronavirus heat map that included malware, to the phishing emails aimed at scaring recipients, threat actors are opportunistic and will try to capitalise on peoples' vulnerability in this difficult moment.
Bulletproof's experts have compiled a list of practical security steps to assist business owners, managers and IT teams in devising their strategy for protecting their organisations while employees work remotely.
Threat actors are opportunistic and will try to capitalise on peoples' vulnerability in this difficult moment
1

1. Training

Phishing training is already in place at most organisations, and rightly so, since malicious emails remain one of the most popular entry vectors. Given the number of coronavirus-themed emails that have been circulating, it would be worth putting in place a short refresher of email hygiene best practices to warn employees of possible scams.

The rules remain the same:

Ensure the email is coming from a trusted source – always check the spelling of senders' names and hover over links to check that they are directing you to a legitimate website. Be wary of health organisations' spoofed domains and do not download attachments unless from a trusted source.
Make sure the business is communicating directly to the staff.
Always question the wording of emails themselves: although given the circumstances a tone of urgency is probably appropriate, before completing any action it is worth reading the email twice. It's always better to take a little longer to complete a task than to click on the wrong link and have information compromised.
For any concern, follow the protocol and inform the team in charge, that being IT or Information Security.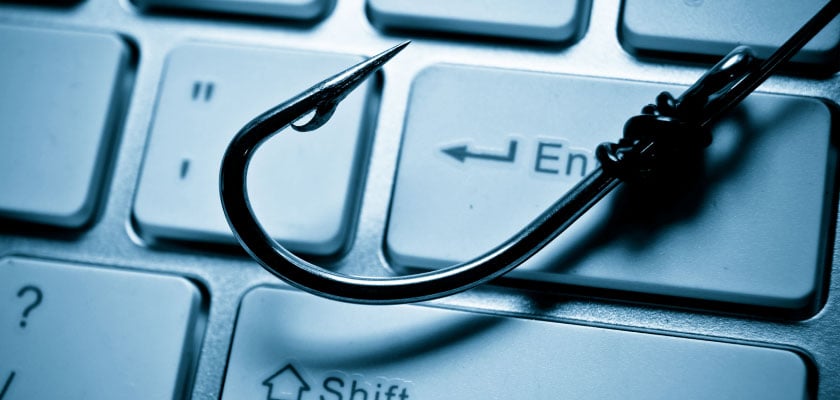 2

2. Keep trusted applications secure

When working from home, you should connect to the business' VPN or to its trusted, secure applications when working with sensitive data.

3

3. Don't store personal information on personal devices

If you are working from a personal device, it's always best to work via the Cloud as much as possible. Personal devices are by definition more vulnerable, therefore, it is worth being extra careful to avoid the machine getting compromised and files being stolen.
Threat actors are opportunistic and will try to capitalise on peoples' vulnerability in this difficult moment
4

4. Protect your privileged identities

If you are an administrator of systems and are granted privileged credentials, use two-factor authentication. Any employee with access to sensitive data should also have stronger authentication measures in place. It may take a little longer to access certain systems, but it is ultimately one of the best ways to ensure that only the right people have access to certain data.

According to the principle of least privilege, employees should only be granted permissions appropriate for their role, and access to mission critical systems should be restricted.

5

5. Avoid shared computers

If you have not been issued a device from your organisation and need to use a computer that you share with other users, the most secure option is to access Cloud application services (Office 365, G Suite, etc) through your web browser, rather than the app.

6

6. IT staff should be extra vigilant

Monitor your servers for suspicious remote worker activity on all services and if possible, use conditional logging (restrict access to regions your remote workers are in, and scrutinise impossible travel).
If you are an administrator of systems and are granted privileged credentials, use two-factor authentication
7

7. Company-owned devices should be hardened

If you are planning to issue devices to employees to allow them to work remotely, you should harden them by installing monitoring tools and checking endpoints. Cloud services should also be hardened, and Office 365 users should follow the security centre advice around best practices.
8

8. Scan continuously

Internet facing systems should continue to be scanned for potential new vulnerabilities and patch releases. If you have a limited capability to apply patches, hold calls to discuss how to best prioritise them.

If these practices are followed, organisations can make the shift to remote working to protect employees and to slow down the spread of this virus without compromising their security posture.

Temporarily (and swiftly) changing the way we work may seem like a dauting task, but it is possible, and will ultimately help protect employees and the most vulnerable in our society who can't afford to take risks.
---
Gain peace of mind with your security
Mobile working and remote system access means some businesses can continue to operate, however this exposes new risks that need to be managed to avoid a serious security breach.
We can help your organisation identify these risks and work with you to put the right security measures in place. We provide an unrivalled range of security and compliance services including penetration testing, vulnerability assessments and 24/7 proactive SIEM threat monitoring – all tailored to suite any size organisation.
Contact us today to gain peace of mind and find out how you can avoid cyber security issues for your organisation and employees. Email: info@bulletproof.co.uk.
Protect your network
Worried about remote workers on public Wi-Fi? Let Bulletproof conduct a vulnerability scan across all your devices.
Learn more
---
Trusted cyber security & compliance services from a certified provider
Get a quote today
If you are interested in our services, get a free, no obligation quote today by filling out the form below.