Bulletproof goes to space
The end of a Bulletproof year
The nights are drawing in and the world outside has been painted with autumnal colours once again. The year is ending and, as such, it is a time for reflection before the inevitable glance towards the white light of the future breaking upon the horizon. Flowery prose aside, we've just had our latest Quarterly Business Update (QBU). We've had a pretty good year. We've grown, innovated, added to our services and taken on more clients than ever. That's the quick version out of the way.
It was an exciting day out of the office for most of us as we headed down to the Discovery Space centre where our QBU was held. Before heading to the meeting, we all got stuck into and solved the various scientific and engineering conundrums laid out before us, smug smiles stretching across our faces as we demonstrated our combined intellect. Of course, it turned out these tasks were usually presented to school children, so the smugness didn't last long.
We even got to see the latest test bed robot for the Mars Rover.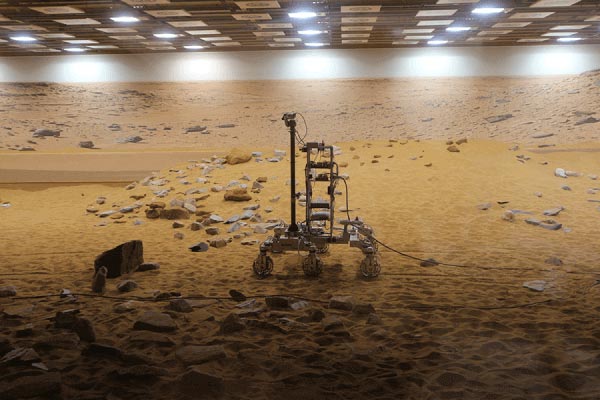 Whilst this might look like Mars, we can assure you it's in Stevenage.
We've grown, innovated and taken on more clients than ever.
Bulletproof's 2019
2019 officially saw the release of our managed SIEM solution, our advanced SIEM platform combined with experienced SOC analysts conducting threat hunting 24 hours a day. Customers for this service quadrupled this year meaning our SOC team had to grow too. We have 27 billion logs currently searchable with an average response time of < 1ms.
We realised that businesses needed to change the way they use available threat intelligence to support their security products. This led to our custom-built threat portal. It has been designed to ingest huge volumes of threat data, allowing our analysts to assess and grade threats more efficiently. We'll be able to automate much more of our threat-hunting process by querying IP addresses or domains against an up-to-date data feed. Response times will be reduced, and our analysts will be freed up to focus on the more interesting threats, which will please them.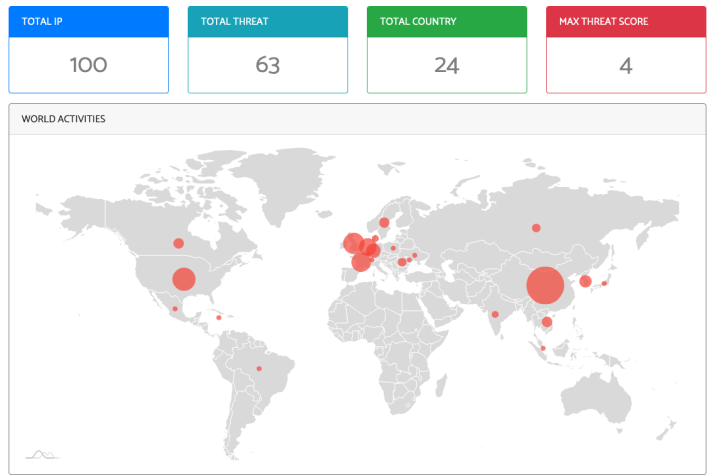 "Threats, threats everywhere."
Putting our penetration testers to good use
We are conducting over 100 penetration tests a month for customers across every industry. Such a busy schedule meant our penetration testing team had to grow too. The team diligently uncovered thousands of flaws across applications, infrastructures and even on hardware. They also managed to collect quite the hoard of user credentials through our sophisticated social engineering campaigns.
Our compliance team have been travelling the country providing PCI DSS, GDPR, DPO, ISO and Cyber Essentials services to our growing customer base. They have been working particularly hard in the healthcare sector, notably with NHS trusts, helping them obtain and maintain compliance, providing training and generally improving cyber security throughout. We also launched our Cyber Essentials packages too, which are tiered and aimed at helping SMEs pass on their first attempt.
---
The portal cometh
Bulletproof is always innovating. We want to make things quicker and easier for our customers, which is why we've been hard at work on our GDPR portal for some time. It's the perfect solution for SMEs who may be struggling. It gives businesses control over their GDPR compliance. DPIAs, subject access requests, risks and everything else can be monitored and recorded on our intuitive portal, allowing our customers to manage everything to do with GDPR compliance from one place.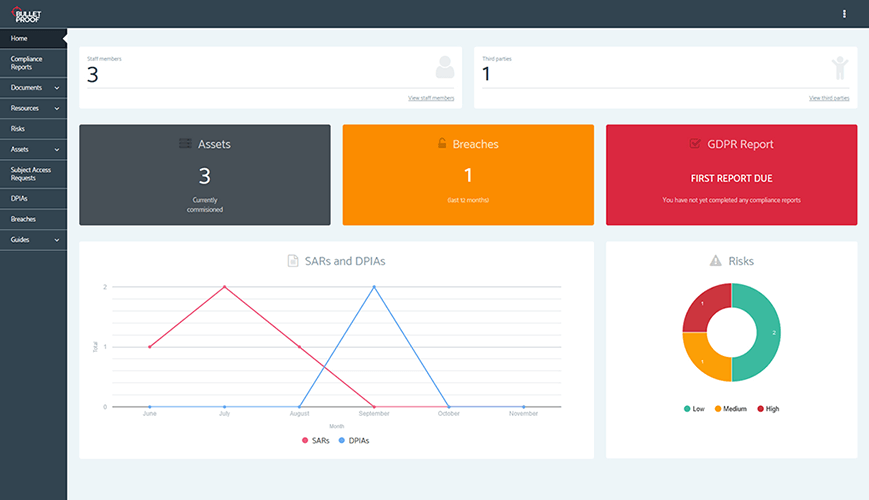 GDPR compliance made simple with the Bulletproof portal.
Another exciting development for 2020 will be the launch of our managed SIEM portal which will provide companies of all sizes the opportunity to manage their cyber security more simply and cost effectively from one central point, more of a self-service if you like. It allows company's a 360-degree view of the key security technologies and services they need to identify threats, easy access to reports, and a user-friendly dashboard which captures all the company's statistics in one place, allowing 24/7 visibility of any security risks.
Unlike other portals which can be highly complex and over engineered, we are taking a simplified approach that focusses on practicality, ease-of-use and ensures all employees from the ground up can easily monitor risk and remediation priorities.
The portal will go to market in the new year, initially providing these key tools at prices to suit the market:
Vulnerability scanning
Penetration testing
Internet-facing threat assessment
Video training
Automated phishing campaigns
Of course, with all these new products our development team has grown too.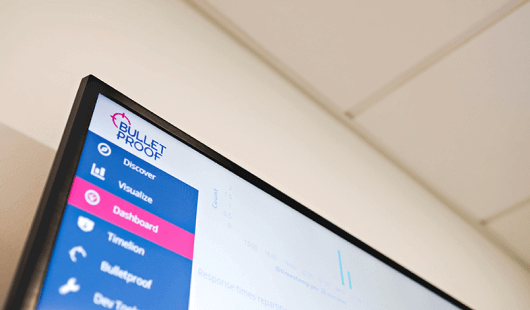 The Bulletproof portal has been built in-house from the ground up.
We are taking a simplified approach that focusses on practicality.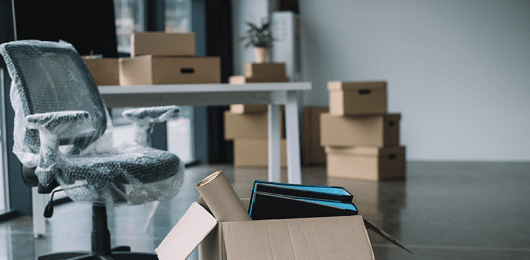 It's nearly time to bubble wrap the chair and begin the move!
Our new HQ
As you may have noticed, there has been a recurring theme of growth throughout all this. As such we've had to invest in more space. Work has been underway on a brand-new head office, which promises new starts and adventure in abundance. It gives us more room to continue to expand our advanced and dynamic SOC, and it's even marginally closer to the café. In 2020, Bulletproof will transition to this new office which will better serve our rapid expansion.
It just goes to show that in a few short years (and particularly in 2019), the Bulletproof team has grown at a considerable rate. This would not be possible without great people working hard to provide innovative and top-notch services.
---
International expansion
We've worked all over the world: Switzerland, Germany, Ireland and India to name a few. We're moving into a shiny new office. But we're not stopping there. We're moving into the US market. With office space already in hand, we're looking to expand the Bulletproof brand into this new frontier. Building on our reputation for quality penetration tests and showing the quality of our managed SIEM service, we aim to make Bulletproof a name recognised worldwide.
---
Wrapping up
Ultimately, the success of Bulletproof comes down to the hard work of its staff. It's an exciting time for us as we find ourselves becoming major players in cyber security. As we expand, above all else, we want to keep Bulletproof a great place for enthusiastic and knowledgeable people to work. If you think Bulletproof sounds like a fun place to work and you have the skills and the drive to join us, why not check out our list of current vacancies. If we continue to get the right people in and they enjoy what they are doing, we'll be able to continue to provide quality services to our customers.
To sum up: 2019 was great. And we expect 2020 to be even better.
We would like to thank our partners and customers and look forward to continuing our relationships.
---
10 Steps to Cyber Security
Find out how to secure your business in 10 steps with our free best practice infographic.
Download now
---
Trusted cyber security & compliance services from a certified provider
Get a quote today
If you are interested in our services, get a free, no obligation quote today by filling out the form below.