Clarity on PCI Compliance
If your struggling with PCI DSS compliance and need to know more, have a read of Bulletproof's Clarity on PCI Compliance. This white paper contains all that's needed to develop a working knowledge of PCI DSS and why it's essential for any business taking card payments. The report contains:
An overview of the 12 requirements
An explanation of the Self-Assessment Questionnaires (SAQS)
Common PCI misconceptions
Tips for saving time and costs
If you're taking card payments, you must be PCI compliant. The more you know about it, the easier gaining compliance will be.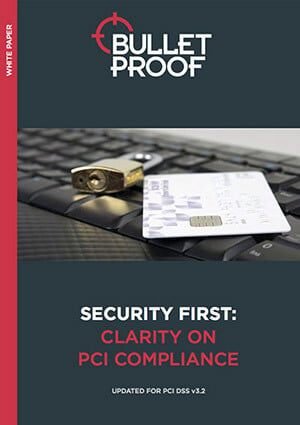 CREST approved

ISO 27001 and 9001 certified

Tigerscheme qualified testers

PCI DSS v3.2 Level 1
service provider

24/7 on-site Security
Operations Centre
Get a quote today
If you're interested in our services, get a free, no obligation quote today by filling out the form below.