Choose the smart way to manage your cyber security
For growing companies, it's essential to leverage innovative cyber security technologies to succeed in the modern economy. Scalable solutions that empower your organisation to fully understand its evolving attack surface are fundamental to continued business success. But how do you choose the right solution?
Defense.com™ is a feature-rich SaaS security management solution. It integrates easily into any size organisation providing you with instant access to a scalable suite of best-in-class cyber security tools
Each core feature below is provided through a single, easy-to-use portal.
Threat & Remediation Dashboard
Threat Intelligence Feed
Threat Recon
Penetration Testing
Automated Vulnerability Scans
Cyber Security Consultancy
Security Awareness Training
GDPR Compliance Training
Cyber Security Helpline
Emergency Support for Security Incidents
Free Cyber Essentials Certification
Free Cyber Liability Insurance
Get a 360° view of how a hacker sees your company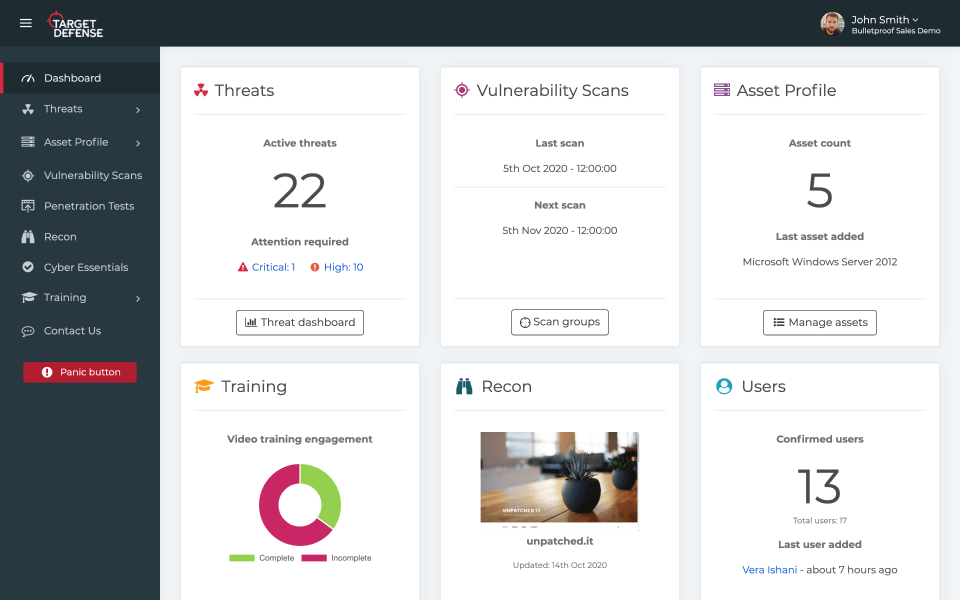 Assess your security profile at a glance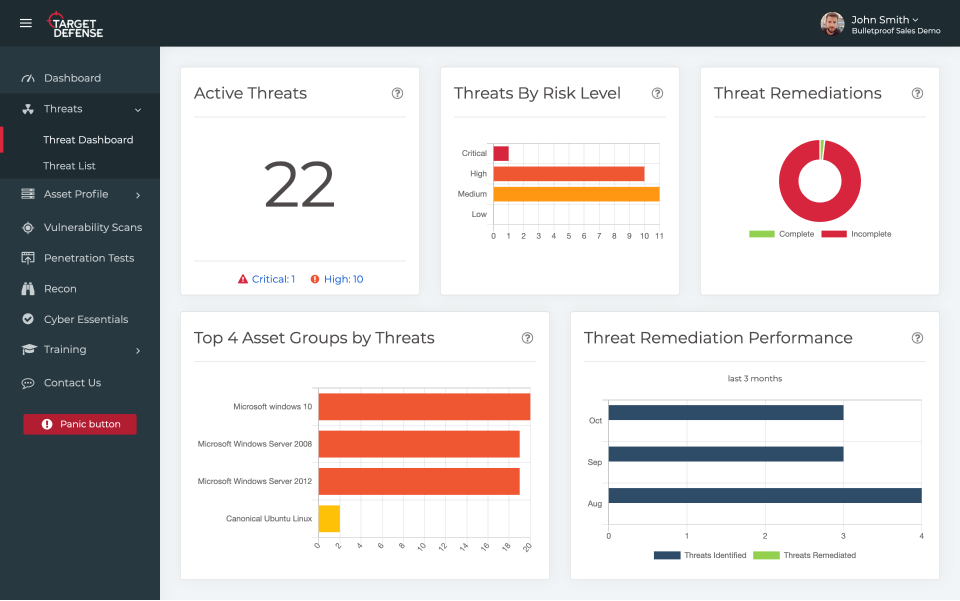 See threats by risk level and remediation progress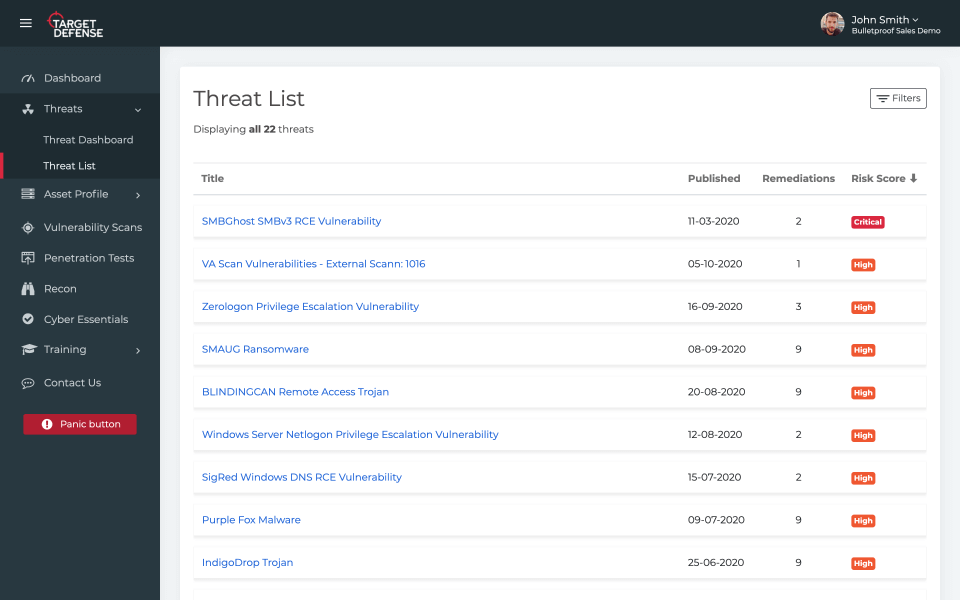 Drill-down into threats to better understand the impact they could have on your business
Customised list of threat intel for your company based on the operating systems & devices used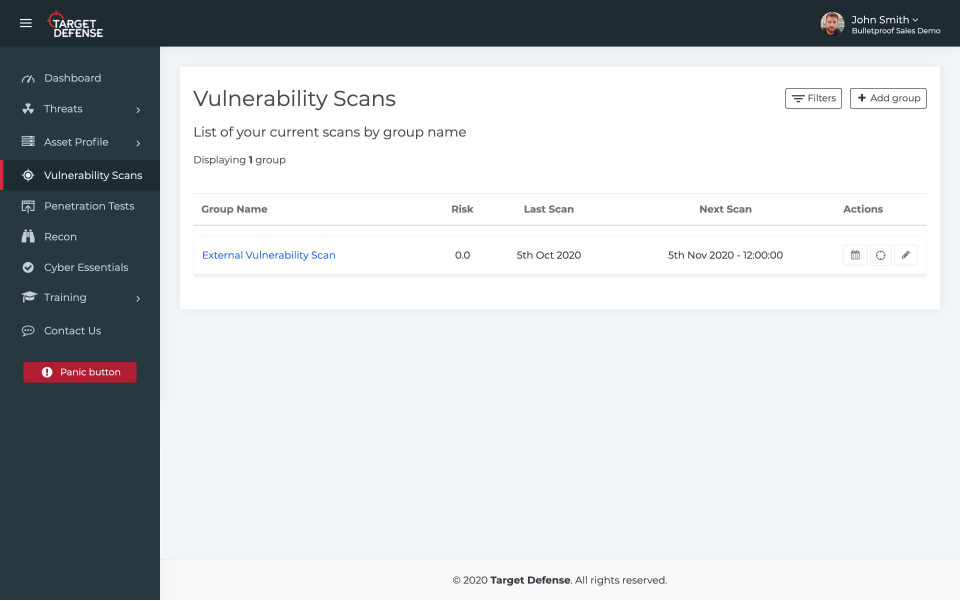 Schedule regular scans to quickly reveal known security flaws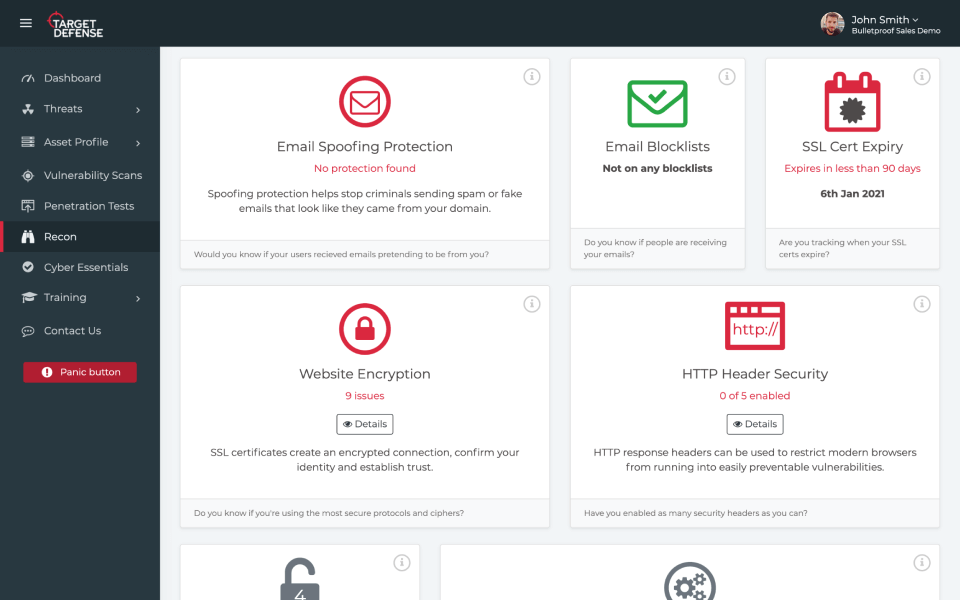 See what your business looks like through the eyes of a hacker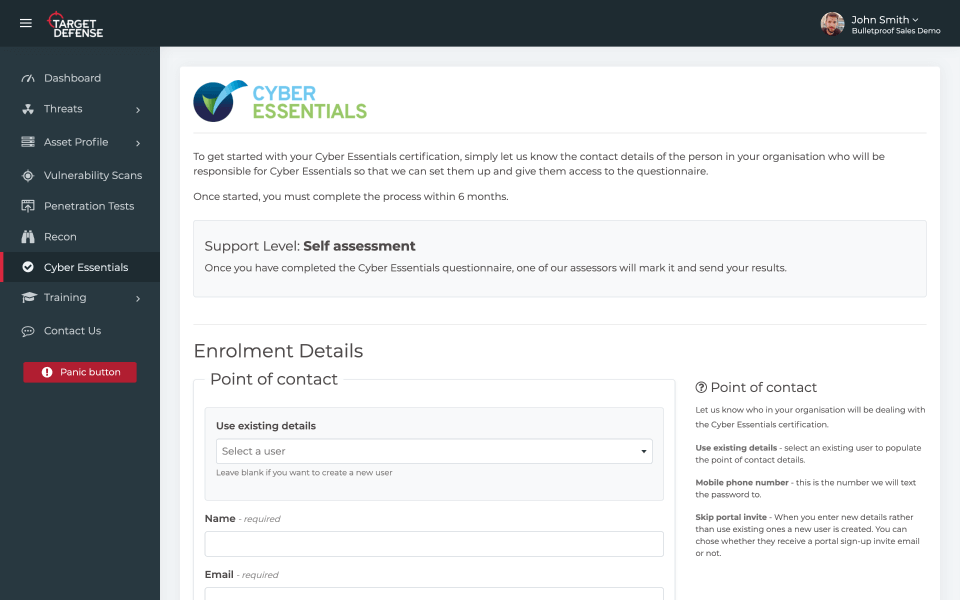 Book your certification quickly and easily directly through our portal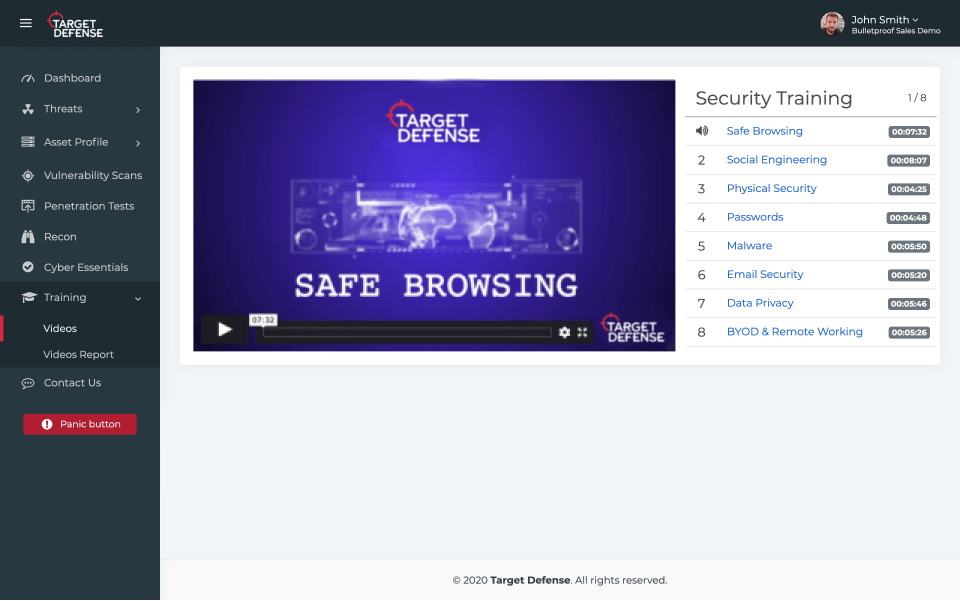 Engaging training videos to improve cyber security and GDPR knowledge across your entire business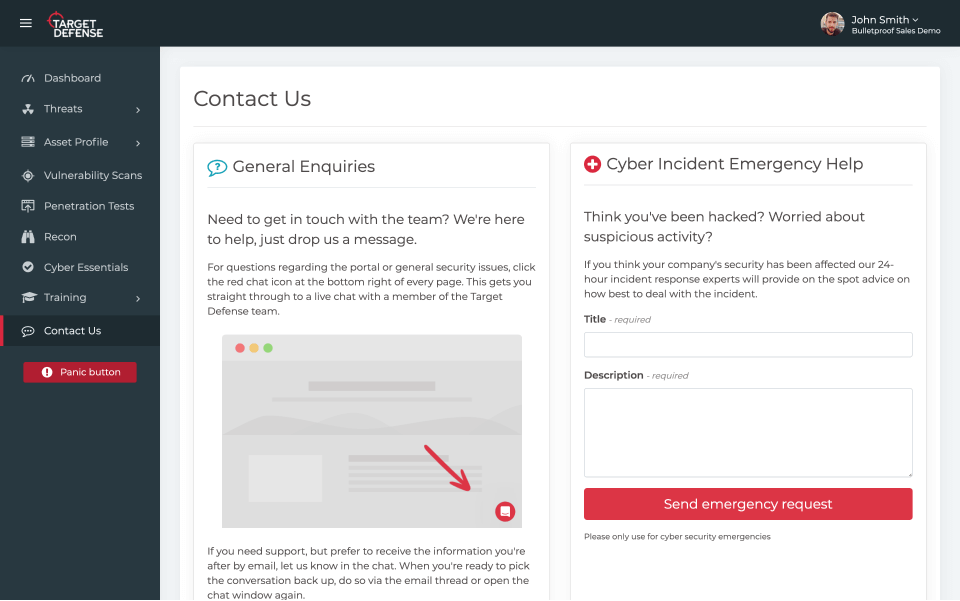 Live chat and email support when you need it from dedicated security and compliance specialists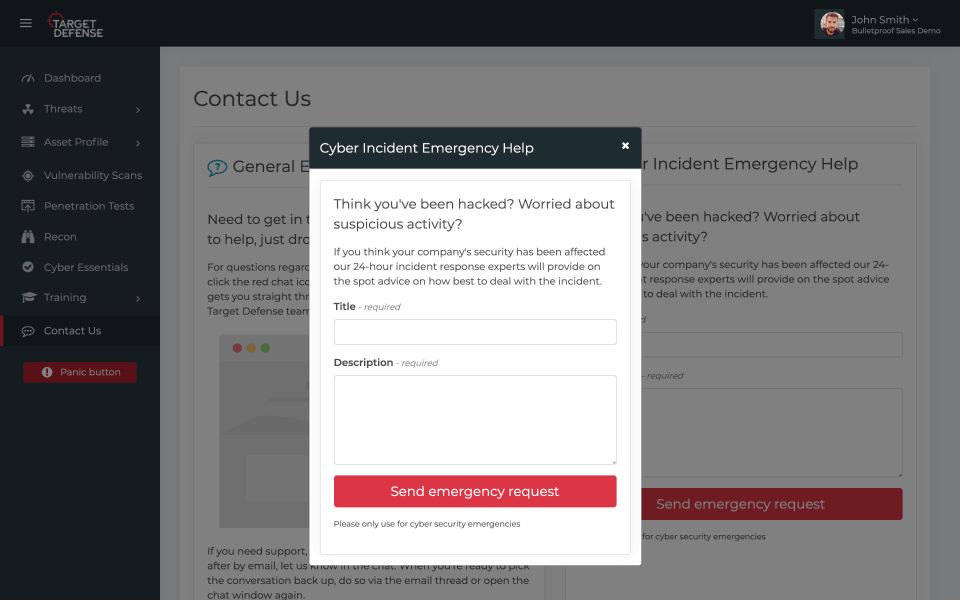 Gain peace of mind with our 24-hour incident support helpline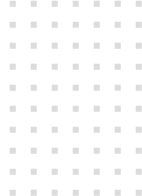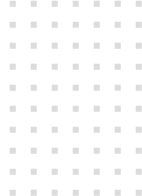 "I think this service would be really useful for small to medium enterprises who don't want to have dedicated internal tech or services that provide the capability."
"I really like the product and can see the value it could bring at a reporting level for managers and CISOs or a client that does not have security tooling already in place."
Don't become the next cyber crime statistic
UK companies suffered a data breach in the last 12 months
of companies in UK lost business after security breach
of UK mid-size companies report 10% revenue losses due to a cyberattack.
Source: https://www.financialdirector.co.uk
When it comes to basic security, the smart approach is always to invest in the essential best practice tools and education that will give your company a solid baseline of protection, early detection and quicker recovery from cyber crime.
See how easy it is to fortify your cyber defences using Defense.com™, allowing you to focus on growing a successful business.
I'm ready, show me the portal!
Book a demo and see all the tools and support features in action
Our experts are the ones to trust when it comes to your cyber security
CREST approved

ISO 27001 and 9001 certified

Tigerscheme qualified testers

PCI DSS v3.2 Level 1
service provider

24/7 on-site Security
Operations Centre